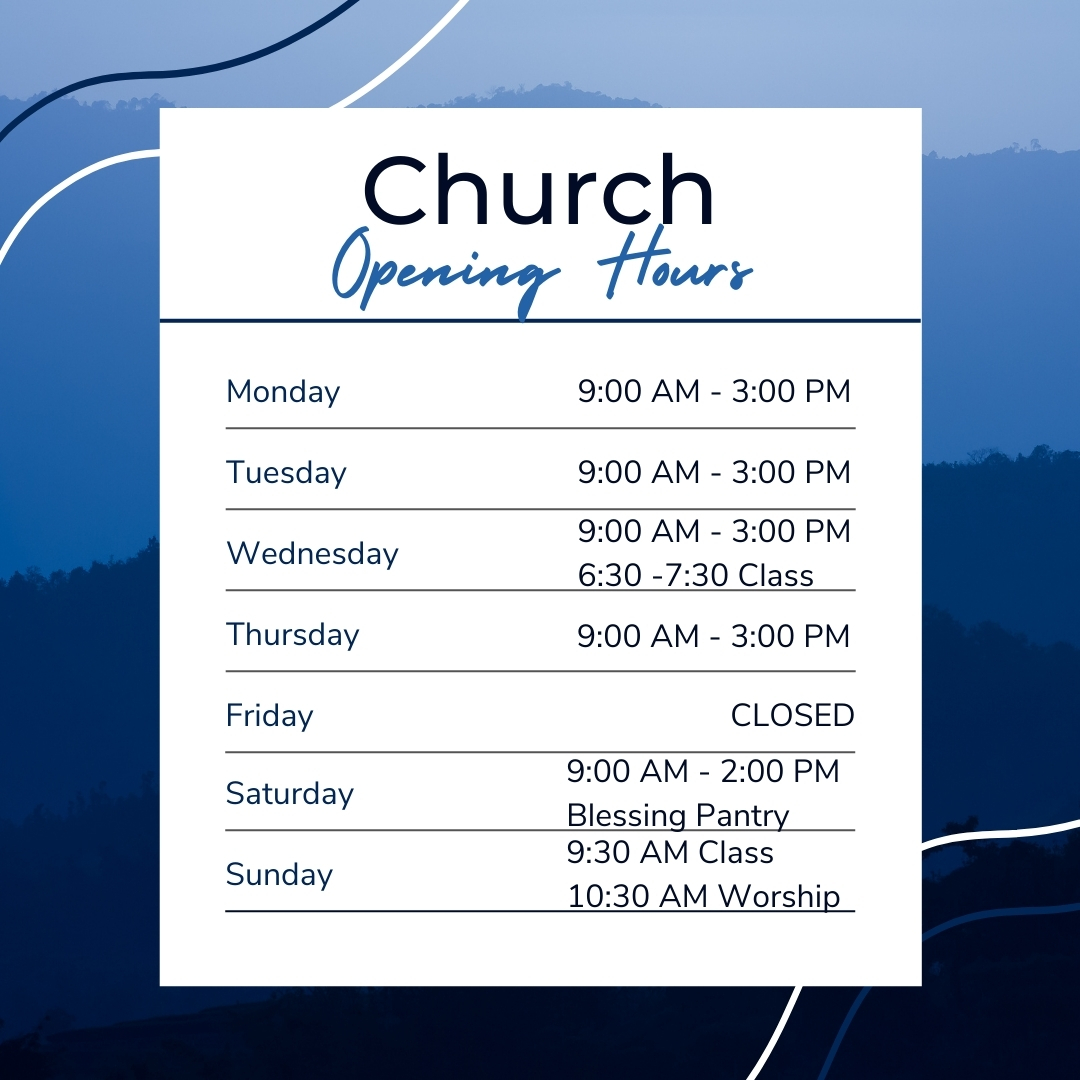 Important Announcement
We are excited to announce that Sunday and Wednesday Bible Classes and a staffed nursery will be starting the week of June 6th.
On Sundays at 9:30 am we will have:
Cradle Roll (birth to 2 yrs)

2/3 yr class

4/5 yr class

Kinder/1st class

2nd-5th class

Teen class (6th-12th)
**For cradle roll through 5th grade, we ask that you check in your children at the booth in the children's hall
no earlier than 5 minutes before class.
And pick them up promptly after class**
We will also have adult classes:
Young adult (19-39 yrs)

Adult class (all ages)
On Wednesdays at 6:30 pm we will have:
Cradle Roll

2/3 yr class

4/5 yr class

K/1st and 2nd-5th classes are combined

Teen Class

Adult Class (all ages)
On Sundays, during Worship Service, the nursery will be available for you to drop off your children ages birth through 2 years old. There will be two staff members in there each week.