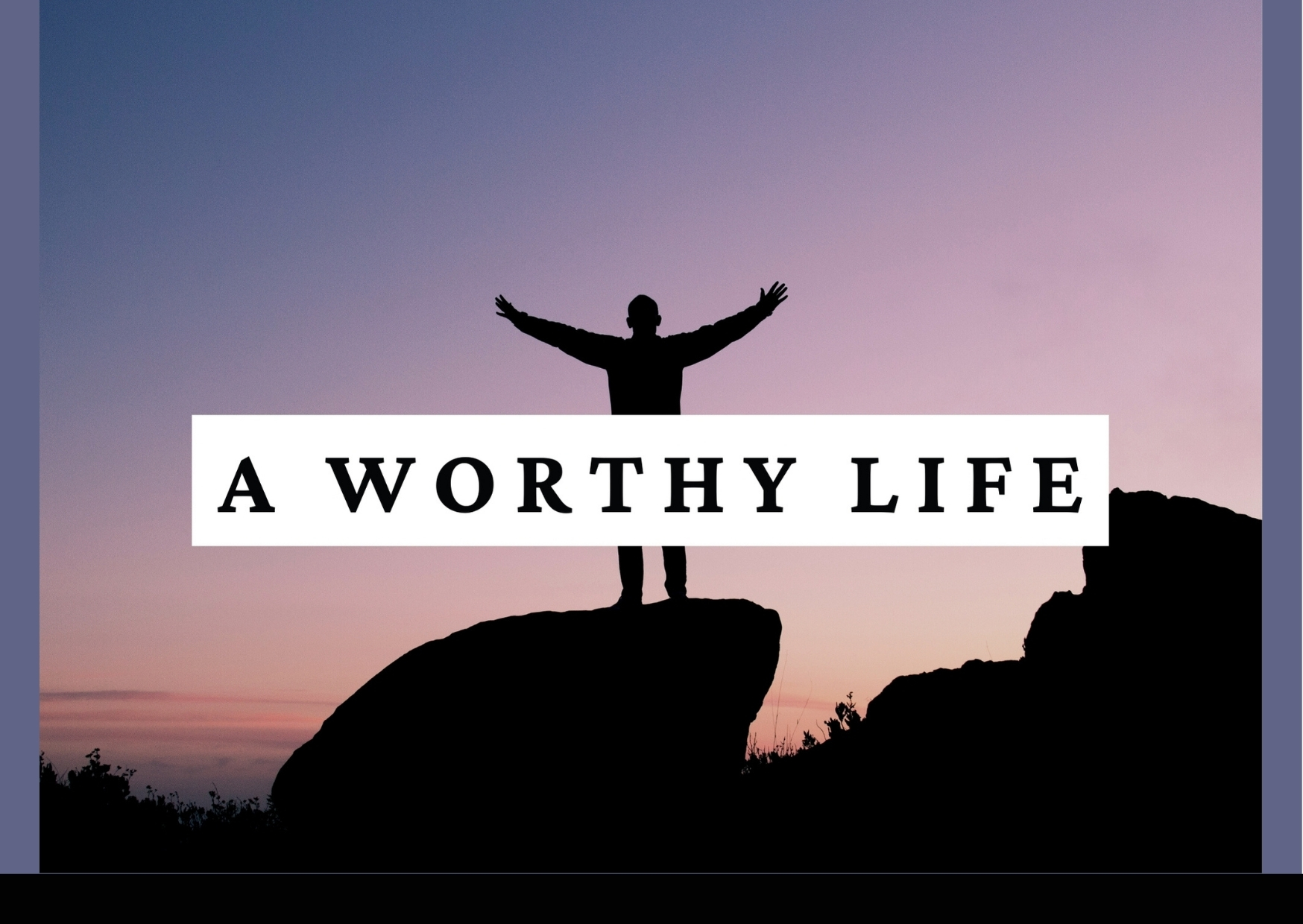 Blog 9.27.2021
A Worthy Life.
The other day I was scrolling through my browser's newsfeed, and I came across this article, "You Are Worthy of Living Your Best Life." These internet essays have two primary purposes: to make us feel warm and fuzzy inside and empower us to achieve more personal happiness. This kind of writing causes me to bristle and reject it from the inside out. First of all, it is entirely subjective; what does it mean to "live your best life?" What if your best life is stealing from other people? Does this make it a good life, or one that someone should be worthy of living? What if your best life hurts people; is that something that we should celebrate? Slipped into this line of reasoning is that personal happiness should be everyone's end goal. Although this may make some people feel better, it does not benefit everyone and can cause some extreme pain, disappointment, and disillusionment with the world around us. Because if things don't go my way, and I end up unhappy at some point, then I must not be worthy.
Understanding worthiness begs the question, "What does it mean to be worthy?" Am I worth someone's time, energy, resources? Does my life have any worth, meaning, or purpose? If these questions go unanswered or unfulfilled, it has damaging effects on our outlook on life. Consolidating our lives to whether or not we are happy and worthy is a dangerous mental trap, a tragic situation where only a few people can be happy and worthy.
Thankfully, this is not the message relayed in the Bible. Take a look at a passage we read on Sunday:
Ephesians 4:1-6
As a prisoner for the Lord, then, I urge you to live a life worthy of the calling you have received. 2 Be completely humble and gentle; be patient, bearing with one another in love. 3 Make every effort to keep the unity of the Spirit through the bond of peace. 4 There is one body and one Spirit, just as you were called to one hope when you were called; 5 one Lord, one faith, one baptism; 6 one God and Father of all, who is over all and through all and in all.
This passage comes after Ephesians 3:14-21, which is a great prayer that I encourage you to read later. This prayer highlights just how amazing the love of Christ is and how this unites us under God the Father. After this prayer, Paul instructs the church in Ephesus to "live a life worthy" of their calling. This phrase denotes a few things, 1.) they have already been deemed worthy and now 2.) live like they are worthy. This clarification removes the questions we posed earlier, am I worth someone's time, energy, resources? Yes! You are worthy; God has given us time, life, and His own Son to demonstrate our worthiness. How do we live a worthy life? We live it contrary to the ways of the world. We become completely humble and gentle, we are patient with each other, we bear with one another in love, and we make every effort to keep the unity of the Spirit. Living like this is in direct opposition to pursuing our happiness or our best life; this is putting other's needs above my own. Living in this manner puts Jesus' calling above my fulfillment.
Paul informs us in Philippians 2 that a life like this will make his "joy complete", and I believe this joy can be ours as well if we live this worthy life. We can either live in such a way that only takes care of our happiness, which is a dangerous gamble, because we might never achieve our ideal level of happiness, or because happiness is fleeting. Or we can discover complete joy by looking out for the needs of those around us. So, my challenge for you this week is not to try to strive for an unattainable "best life" but to instead let us all "Live a Worthy Life."
---