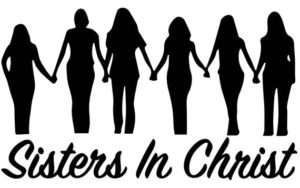 Ladies' Ministry
Ladies' Ministry gives the ladies in our church family special times of interaction. Our ladies' class, located at the building, is a time of Bible study, and prayer. The ladies also meet throughout each month for a fellowship event, coffee gathering, brunch, or crafting events. This group provides a refreshing discipleship opportunity for the women in the church.
7/15: Ladies' Ministry has a Blessing Pantry Sorting Night from 4-7, pizza will be provided.
7/25: Ladies' Ministry coffee gathering at Starbucks on Queensgate @ 6:30 PM.
We are doing a fundraiser for the Mexico Mission Trip. I am putting together a cookbook of all our favorite recipes. We will continue adding each new recipe as we receive them, so please get your recipes to me soon!
TheRichlandChurchofChrist@gmail.com