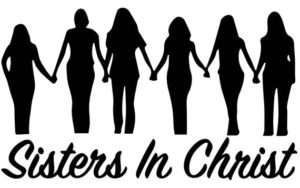 Ladies' Ministry gives the ladies in our church family special times of interaction. Our ladies' class, located at the building, is a time of Bible study and prayer. The ladies also meet throughout each month for a fellowship event, coffee gathering, brunch, crafting event, and service events. This group provides a refreshing discipleship opportunity for the women in the church.We have put together a Ladies' Ministry team to help with planning and executing activities, studies, and events. The purpose is to encourage involvement and cultivate bonding our relationships by providing opportunities to participate in. We want to help build trust, relationships & solidify bonds in Christ.
Each month we will try to put an activity on the calendar each week. We do not expect everyone at all events on the calendar. With events spread out on different days and times, we hope that there is an opportunity for those that have not been able to attend to have a better chance of making it to one. If you want to join in for everything, that is great too. No pressure or guilt here! We are currently planning the next several months worth of activities. We may be reaching out to several of you in advance to ask to lead a devotional, a prayer, or even host an event. Ideas are welcome, so please send them to me at TheRichlandChurchofChrist@gmail.com
Each activity will cover one of the following criteria: 1) catch-ups/ visit time, such as coffee or dinner. 2) a fun activity such as paddle boarding, game night, paint night, etc. 3) a study, devotional time, etc. 4) a service activity such as blanket making, pantry help or sorting, etc.
There is a plan in the works for a Ladies' Mini Retreat this fall, so expect to hear from me for help and participation! We are shooting for early November and will get the date out as soon as possible. If you have been to one in the past, I want your ideas for fun activities and icebreakers.
At the beginning of the fall quarter, we will have a Ladies' Class in the Library on Sunday mornings. The study is called "Becoming Heart Sisters" by Natalie Chambers Snapp. If you are interested in attending the class, please sign up at the Ladies' Ministry table so that we have enough study guides ordered. In the meantime, if you are interested in reading her book, "Heart Sisters' you can find it on Amazon: https://www.amazon.com/Heart-Sisters-Friend-Want-Have/dp/1426769059/ref=sr_1_2?keywords=heart+sisters&qid=1563481537&s=gateway&sr=8-2
Let your fellow sisters of all ages support you as we grow, hold each other accountable, and lift one another up.