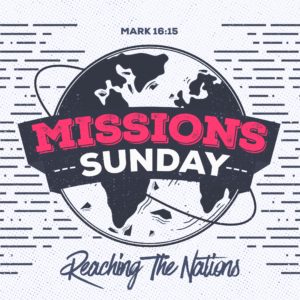 Richland Church of Christ is thrilled to be part of the spread of God's kingdom around the world.
We are active in sending missionaries and supporting these missionaries with our money and with our prayers. The eight missionaries we are supporting are located in six countries—Nicaragua, United States, Guatemala, Bolivia, Honduras, Scotland, and England. Each month, we receive a newsletter with updates and current Goals from each of our missionaries.
We encourage all of our people to keep updated with these newsletters and minister in our own community.
Short Term Missions
MEXICO MISSIONS – CLUB QUEST
Club Quest is a week long mission trip to El Zorillo, Mexico. During our time in this Baja village we build simple wood-frame houses for families living in poverty and at the end of the week present each family with a Bible and a key to their new home. Each house costs around $7,500 to build and the cost of materials is covered by funds raised throughout the year. The trip takes place each year in mid-July. While there our workers sleep in tents or rudimentary cabins at a campground in Punta Banda.