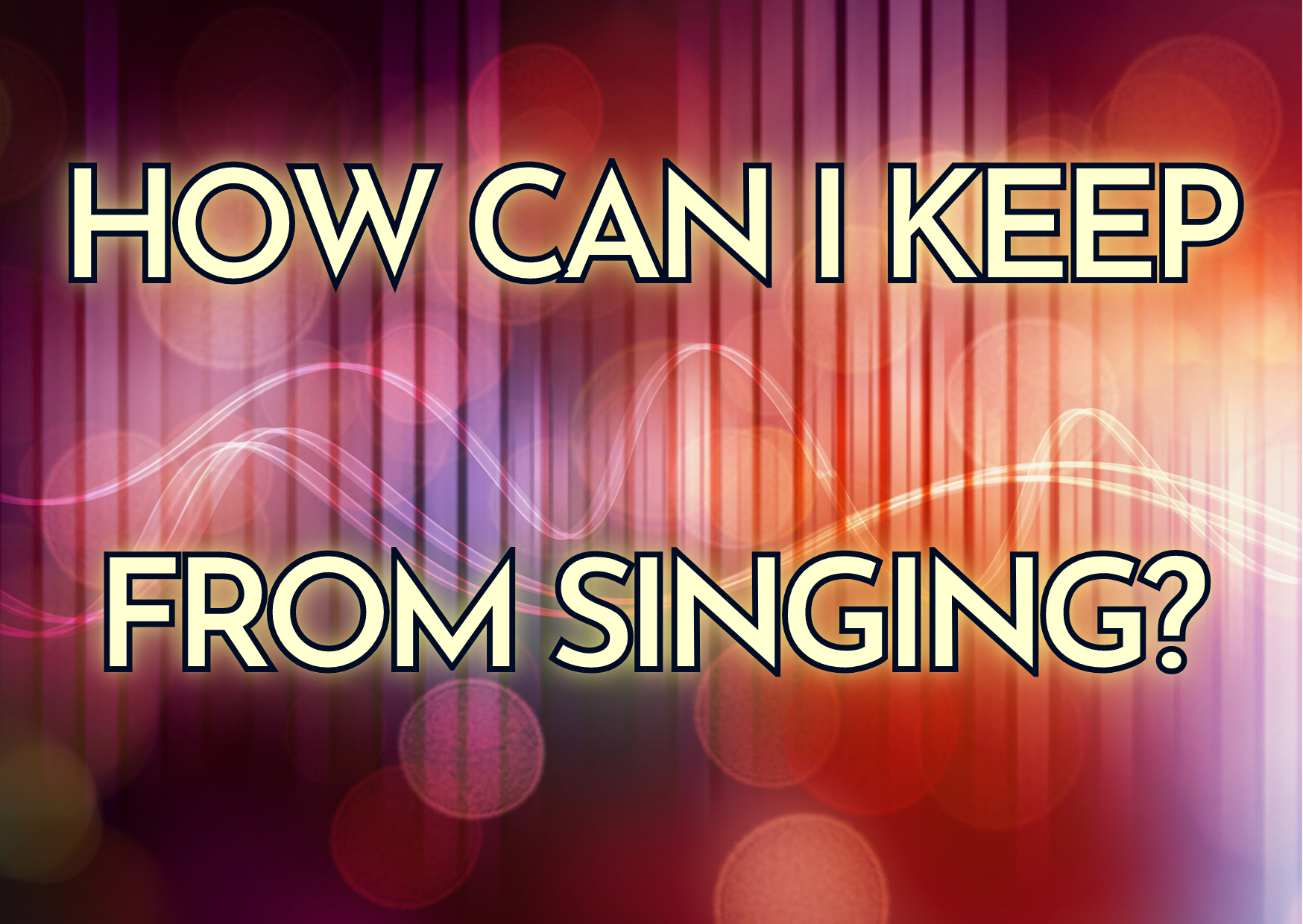 How Can I Keep from Singing?
A few weeks ago, my voice began to fail me. For reasons I still don't know, probably some viral or bacterial infection, I was suffering from laryngitis. The timing was terrible, and it was unfolding "live" on a Sunday morning. Before Kingdom Kids, I would not have guessed that my voice was going to fade away, but halfway through the sermon, it was a struggle to make it through the message I had planned out. Thankfully, K'Lynn had a water bottle that she readily shared with me, and I don't think I could have made it through without it. Yet the worst part is that with all these vocal troubles, I haven't been able to sing like I normally would for the past few weeks. If I overuse my voice, I feel the strain more than usual; I am limited and hampered. So, I have been restricting myself… and it feels unnatural and weird.
It is confusing that many people don't sing even when they are healthy. Ever. Not on Sunday morning, not by themselves. They just don't sing. I know this because I've seen it. I can't even fathom living like that… never singing? Perhaps that is why I resonate with David as he recounts God's faithful goodness and the reaction it produces.
Psalm 63:1-11 –
A psalm of David. When he was in the Desert of Judah.
"You, God, are my God, earnestly I seek you;
I thirst for you, my whole being longs for you,
in a dry and weary land where there is no water.
2 I have seen you in the sanctuary and beheld your power and your glory.
3 Because your love is better than life, my lips will glorify you.
4 I will praise you as long as I live, and in your name I will lift up my hands.
5 I will be fully satisfied as with the richest of foods;
with singing lips my mouth will praise you.
6 On my bed I remember you;
I think of you through the watches of the night.
7 Because you are my help, I sing in the shadow of your wings.
8 I cling to you; your right hand upholds me.
9 Those who want to kill me will be destroyed;
they will go down to the depths of the earth.
10 They will be given over to the sword and become food for jackals.
11 But the king will rejoice in God;
all who swear by God will glory in him,
while the mouths of liars will be silenced."
The psalmist denotes that we all have an inner desire to praise and glorify God. David's external condition does not prompt this internal longing as he writes; in fact, he is not in a position to praise. He feels needy, disadvantaged, and even attacked by people who want to kill him, yet he can offer praise because he acknowledges the character of God.
What must it be like not to sing? Right now, I am struggling with not being able to sing, and it is hard, but this is momentary. But for me, the concept of not singing seems unthinkable. David communicates that singing is the natural byproduct of knowing God, His power, glory, and loving faithfulness. Even in your darkest moments, knowing God produces songs from your lips. In other words, if you know God, how can you not sing?
We can't help but share with others the things that we love. Why should it be any different from our relationship with God? We should imagine it as though songs of joy and praise flow out like water from a mountain spring whenever I open my mouth. I will always sing, regardless of the circumstances. Someday soon I will sing confidently again. The question is, will you sing or find reasons to stop singing?
---