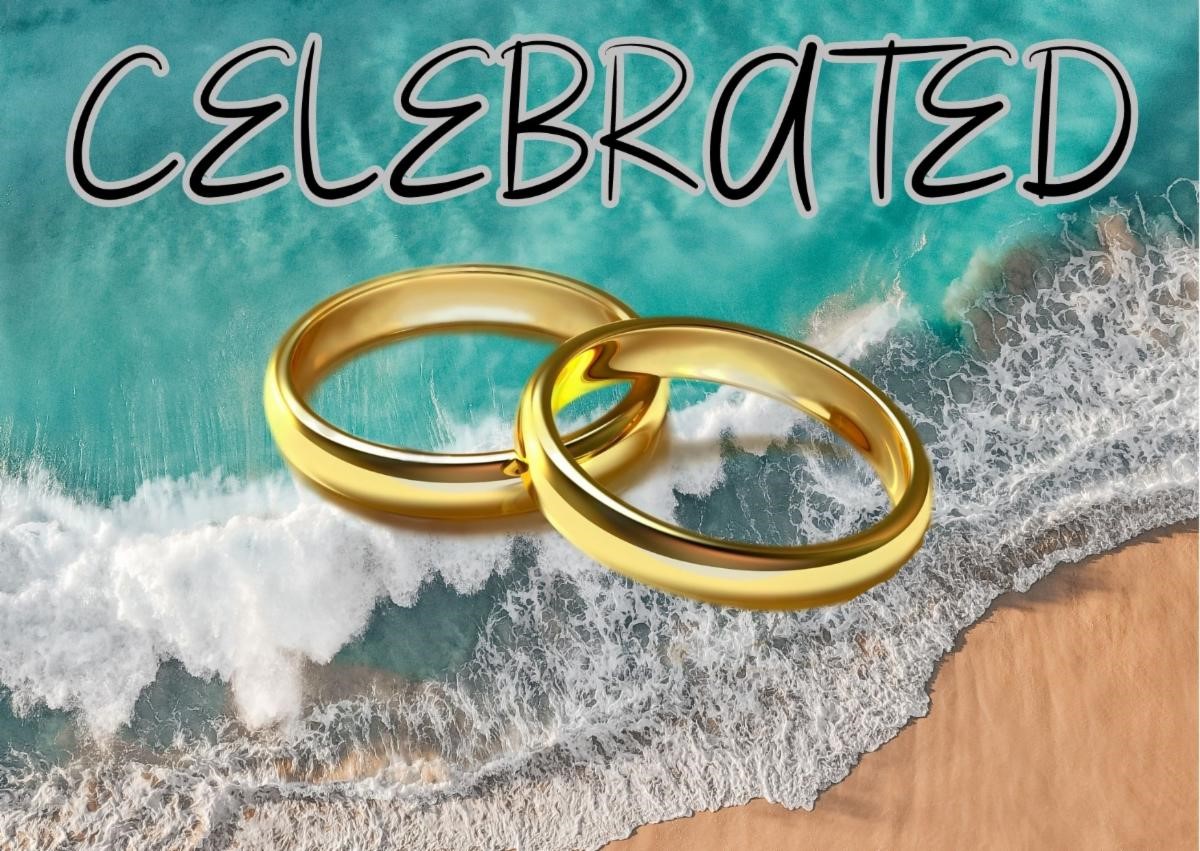 Last week Amanda and I celebrated nine years of marriage. For some of you, this is a drop in the bucket of life. Many of you have commemorated this accomplishment five times over! Your longevity encourages me that it can be done.
However, as you all know, marriage takes effort. Many will try to downplay the effort that marriage takes, they will look at it through rose-tinted glasses, yet some days (read most days), it is downright hard. Marriage is complex as two independent people live life together. I know not everyone has had a good marriage or even been married; however, marriage is a biblical practice with biblical principles.
You can think of this from human relations and our relationship with Christ as His Bride. For this reason, it is one area in our lives that Satan desires to destroy and dismantle. So for those of you committed to another soul in holy matrimony, here are some things I have learned during my seasons of marital bliss.
Marriage is like an ocean; each relationship has an ebb and flow. All days are not the same. Some days, you will have more to give, and others, you will need an extra dose of grace. Some days I am extremely needy; others, I am positively selfless. We all have these tidal motions, and there needs to be ebb and flow. If you feel as though you are either giving or taking constantly without reprieve in your relationships, then you need to have a conversation with your loved one. There should be reciprocity within the union. Because in a relationship, if there is no give and take, back and forth, then that isn't a marriage that is a dictatorship.
"And I have been a constant example of how you can help those in need by working hard. You should remember the words of the Lord Jesus: 'It is more blessed to give than to receive." (Acts 20:35).
Marriage cannot be about simply going through the motions. We all know when someone is fake or counterfeit. In any relationship, there must be active participants. One aspect that will kill any relationship is when one partner is not authentic and genuine with their spouse. As Paul writes to the church in Corinth–
"[love] rejoices with the truth" (1 Corinthians 13:6).
You cannot fake your way through marriage, it is the most intimate relationship, and your partner requires and demands authenticity and truth in every aspect. Earlier in that chapter, Paul explains that actions without love are useless as he states,
"If I speak with the tongues of mankind and of angels, but do not have love, I have become a noisy gong or a clanging cymbal. 2 If I have the gift of prophecy and know all mysteries and all knowledge, and if I have all faith so as to remove mountains, but do not have love, I am nothing. 3 And if I give away all my possessions to charity, and if I surrender my body so that I may glory, but do not have love, it does me no good." (1 Corinthians 13:1-3).
You cannot separate actions from intentions, which is true in our relationship with Christ and each other. Too often, when I talk to struggling couples, one of the partners is "just going through the motions," which is detrimental to everyone involved. If you are not being genuine, reignite the love you had at first. Otherwise, you are torturing the one person you promised to love unconditionally.
It would be best to remember that two strong-willed, independent people will constantly pull in different directions. They will not always be opposites, but they will be different. Even a few degrees of differentiation will produce tension. Often we are just interpreting the same problem differently. If you have ever assembled furniture with someone, you will see that there is more than one way to tackle any endeavor. What is the solution when these tensions arise? Remind yourself of why you are together in the first place.
Recall how wayward Israel was toward God, yet what causes God to remain faithful and forgiving? He remembers,
"Go and shout this message to Jerusalem. This is what the LORD says: "I remember how eager you were to please me as a young bride long ago, how you loved me and followed me even through the barren wilderness." (Jeremiah 2:2).
For all of us in the thick of marriage, we must remember the reasons we chose each other in the first place. There was something that drew you together. Reflect and recall those things, especially in the hard times, especially when you are giving more than receiving. It is easy to forget the "why" when you are caught up in the "how" and "what." Keep reminding yourself what brought you into this committed relationship in the first place.
Finally, because marriage is so hard, there is something that everyone needs to remember, and that comes in the form of wisdom from the wise King Solomon to his son. All of the things that can pull us from our spouses, we should be careful to celebrate togetherness. Solomon tells us,
"Let your wife be a fountain of blessing for you. Rejoice in the wife of your youth." (Proverbs 5:18).
Rejoice in your spouse! Life will take everything you have, and having another person to share life makes it tolerable. If you are not celebrating your marriage, you miss out on one of life's few comforts.
"Furthermore, if two lie down together they keep warm, but how can one be warm alone?" (Ecclesiastes 4:11).
A couple choosing to stay together is work. However, it is beneficial and advantageous if the commitment to another is practiced and honored. As described in this verse, the world is cold and dark… rejoice that someone has your back and keeps you warm. These are all things that can and should be celebrated.
---