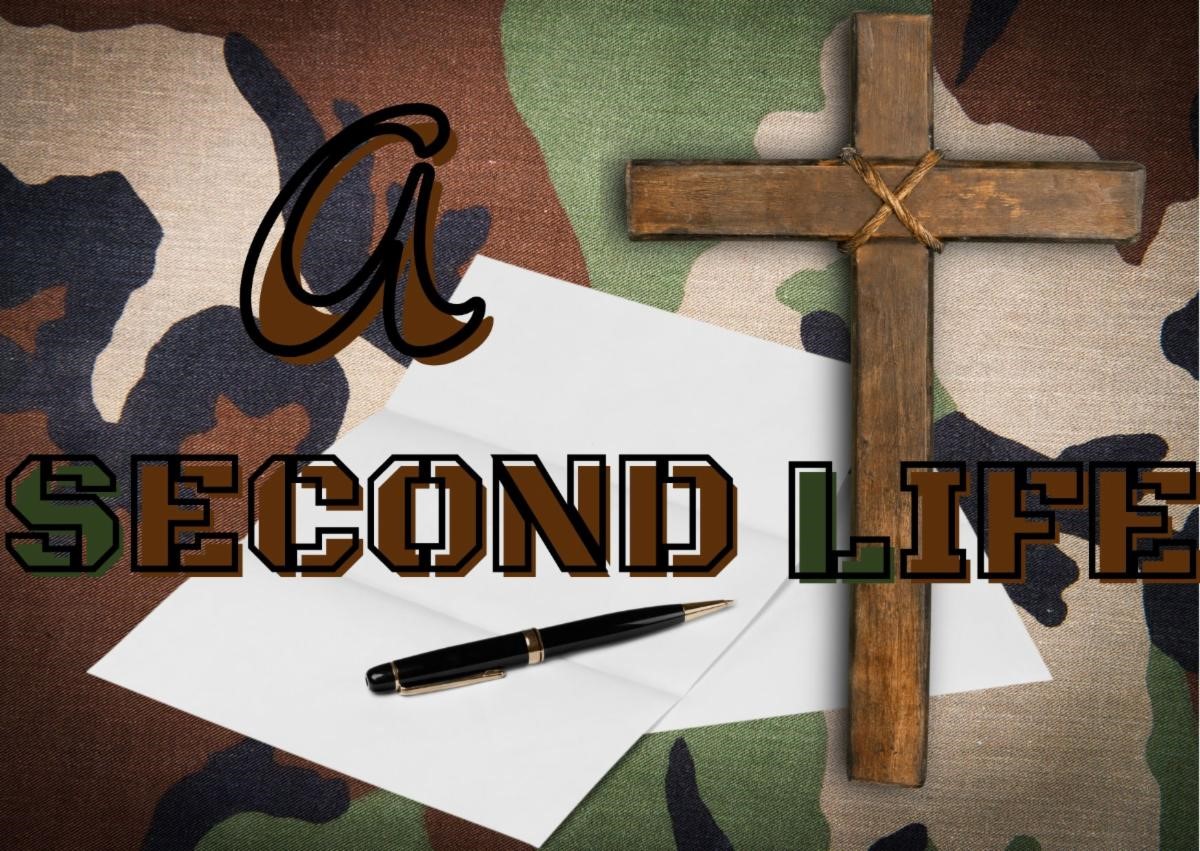 August has some significant milestones for me. Two dates will be etched in my memory forever. The first is August 6, 2002, and the second is August 1, 2013. Both are life-altering events.
On August 6, I hopped on a Greyhound bus from Grand Junction, CO, to catch an airplane to San Antonio, TX. It was the day I began basic training and immediately changed the way I operated in the world. The military calls it INDOC (indoctrination), and they call it that for a reason, it is to change the way you behave, believe, and represent yourself to the world. They want to break you down to shape you into who they want you to be.
I remember how nervous I felt as the plane landed at the San Antonio airport, collecting my carry-on bag and following the signs to the receiving area. Young adults were racing through the airport, excited to start their new life, whooping and hollering as they went. I remember practically running corridors trying to keep up with the rest of the recruits. As I rounded the corner, there, tucked into a corner of the airport, was the designated collection point.
As we approached, the instructors had a place to sign in; peering at the paper, you located your name and signed in, letting them know you were there. And they asked you to take your seat… that is when everything changed. Your signature magically transformed each person into a trainee, stripping you of any level of anonymity or individuality- you belonged to Uncle Sam. The military personnel used their displays of intimidation, applying social pressures and barking orders, and you knew your enlistment became real.
August 1, 2013, is a far different memory in my mind; almost 11 years after my enlistment, I made another transition. I stepped away from military/government life to serve a different population. Through the promptings of many people in my life and God's hand in my life, I transitioned to ministry. My first taste of ministry was loading up 20 teenagers and heading to Ute Lake, near Logan, NM. That weekend changed my life more than the military had previously done. To sit and play with these kids while we enjoyed the community of Christ was unparalleled compared to anything I had done before.
I share these two stories because they both affected me. One experience changed me through shouting and breaking me down mentally. The other built me up to show me my true potential. This is the difference between what the world offers and what life in the spirit is like. I am reminded of this passage from Paul's letter to the church in Corinth.
1 Corinthians 15:45-49 "So also it is written: "The first MAN, Adam, BECAME A LIVING PERSON." The last Adam was a life-giving spirit. 46 However, the spiritual is not first, but the natural; then the spiritual. 47 The first man is from the earth, earthy; the second Man is from heaven. 48 As is the earthy one, so also are those who are earthy; and as is the heavenly One, so also are those who are heavenly. 49 Just as we have borne the image of the earthy, we will also bear the image of the heavenly."
There is this carnality of the military. Not the idea of sensuality but appealing to the pure physicality of life. The yelling, the pursuit of physical prowess, ensuring everything is externally perfect. You are alive, but you aren't really living; no one wants to stay in basic training forever; you are bound to the service and world of the military. Yet, there is life and freedom in Christ, the second Adam. We are no longer attached to just the world's physical nature but to a much grander reality, a cosmic scale.
So many people are stuck, living only in the nature of the first Adam. They are only sympathetic to the physical side of life. And they wonder why this is a life that conforms to only one end. You may pursue the highest and noblest causes but there is no benefit to that pursuit. There is only one end to this physical life… DEATH. God, through Paul, is informing us of something that is beyond this life of death, there is an avenue of life, and that is found only in Jesus. And when you have that life, you have an abundant life, more than you can imagine. It fills you up and sustains you. It is a well that never runs dry. We have all lived and experienced the earthy-fleshy side of existence- I urge you to strive for the life change of a Second Life.
P.S. I loved my service in the military, but it pales in comparison to a life devoted to Christ. I know not everyone is blessed enough to enjoy vocational ministry. But if you aren't serving the Kingdom of God in some way, you are missing out, on something that is beyond your wildest imagination. Pursue that which is greater, and higher, a nobler…but one that leads to life everlasting.
---