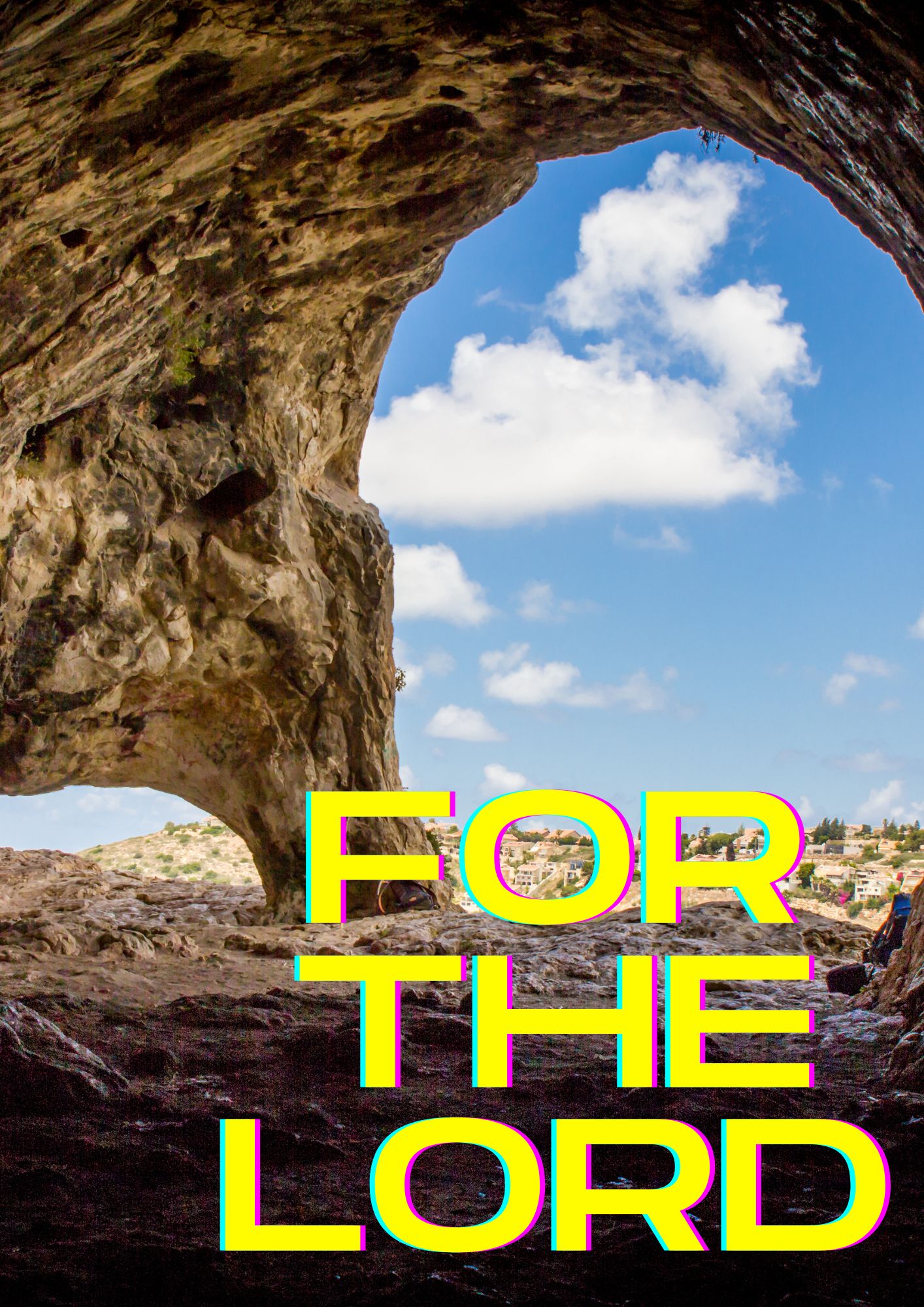 Some weeks in life are more challenging than others; this is even true for those who work in professional ministry. I don't say this to complain, but I think we can all feel that sentiment from time to time. There are weeks when our adversary prowls around like a lion waiting for us to let our guard down. There are moments when we feel like Elijah standing in the presence of God on Mount Horeb, "When Elijah heard [it,] he wrapped his face in his cloak and went out and stood in the entrance of the cave. And behold, a voice [came] to him and said, "What are you doing here, Elijah?" 14 Then he [Elijah] said, "I have been very zealous for the LORD, the God of armies; for the sons of Israel have abandoned Your covenant, torn down Your altars, and killed Your prophets with the sword. And I alone am left; and they have sought to take my life" (1 Kings 19:13-14). I had one of those weeks this last week. The week left me feeling drained and frustrated. And then there was the proverbial straw that broke the camel's back; I had a former student and friend post their testimony declaring that they had deconstructed their faith and were walking away from Christianity. Sadly, I have grown accustomed to this new aspect of the Christian faith. Daily, there are church leaders and laypeople continually becoming disillusioned with the tenets of Christian ideology and completely pulling away from their beliefs. To be more than fair, these alienated people are usually upset at other humans and not at God, but in their worldview, God and his followers are one and the same. Therefore, they walk away.
Feeling the sorrow that comes from loss, I am presented with the opportunity to reflect on my faith. What do I believe in, and why do I believe in it? It is almost counterintuitive, but during these reflections on someone leaving their faith, I am encouraged to pursue mine more intentionally. Encountering these stories of separation allows me to reaffirm the foundations of my beliefs.
Is God real? Yes / No
Is the Bible True? Yes / No
Does He love me? Yes / No
Did He send His Son to earth? Yes / No
Did His Son die on a cross, was he buried in a tomb, did he rise from the dead? Yes / No
Did all these facts restore my relationship with God? Yes / No
If I can answer "yes" to these questions, I know I must live like they are real. I have investigated these to understand what is accurate and true. If you feel ambiguous about any of these questions, I encourage you to examine and study them for yourself. Some will read these questions and affirm that they are all true; however, they will counter them with a "but…" and expand into some anecdotal scenario about how a person or organization has hurt them. Those circumstances are very tragic and traumatizing, but it doesn't negate the validity of these other statements. If there is a God that loves me so much that He sent His Son to die in my place so that I can be raised to a new life, then nothing else matters. I think about a passage that Paul writes about Christian living and how we should view every circumstance, even the difficult ones.
Colossians 3:22-24 – "Slaves, obey those who are your human masters in everything, not with eye-service, as people-pleasers, but with sincerity of heart, fearing the Lord. 23 Whatever you do, do your work heartily, as for the Lord and not for people, 24 knowing that [it is] from the Lord [that] you will receive the reward of the inheritance. [It is] the Lord Christ [whom] you serve."
The way and the reasons we live are not to endear us to others, win favor in the eyes of those around us, or even promote our sense of value. Everything we do is for the Lord. Even slavery, which is deplorable, is not accomplished with the attitude of reducing the severity or pleasing their masters but with sincerity of heart for Christ. Unfortunately, some people have an inaccurate view of why they follow God. They expect that following God will solve their problems or even promote social change… although trusting and obeying God can accomplish this, it is about doing it for Jesus and not others.
When I hear that some have grown cold in their faith or left it altogether, I must remind myself that I did not become a Christ-follower because I wanted to make friends, to be popular, or even to be touted as "better than others." On the contrary, I follow Jesus because He was God; he put on flesh and died for me. This means everything I do, is for the Lord and not men. It is not for their approval, their agreement, or their pleasure. Everything I do is for God.