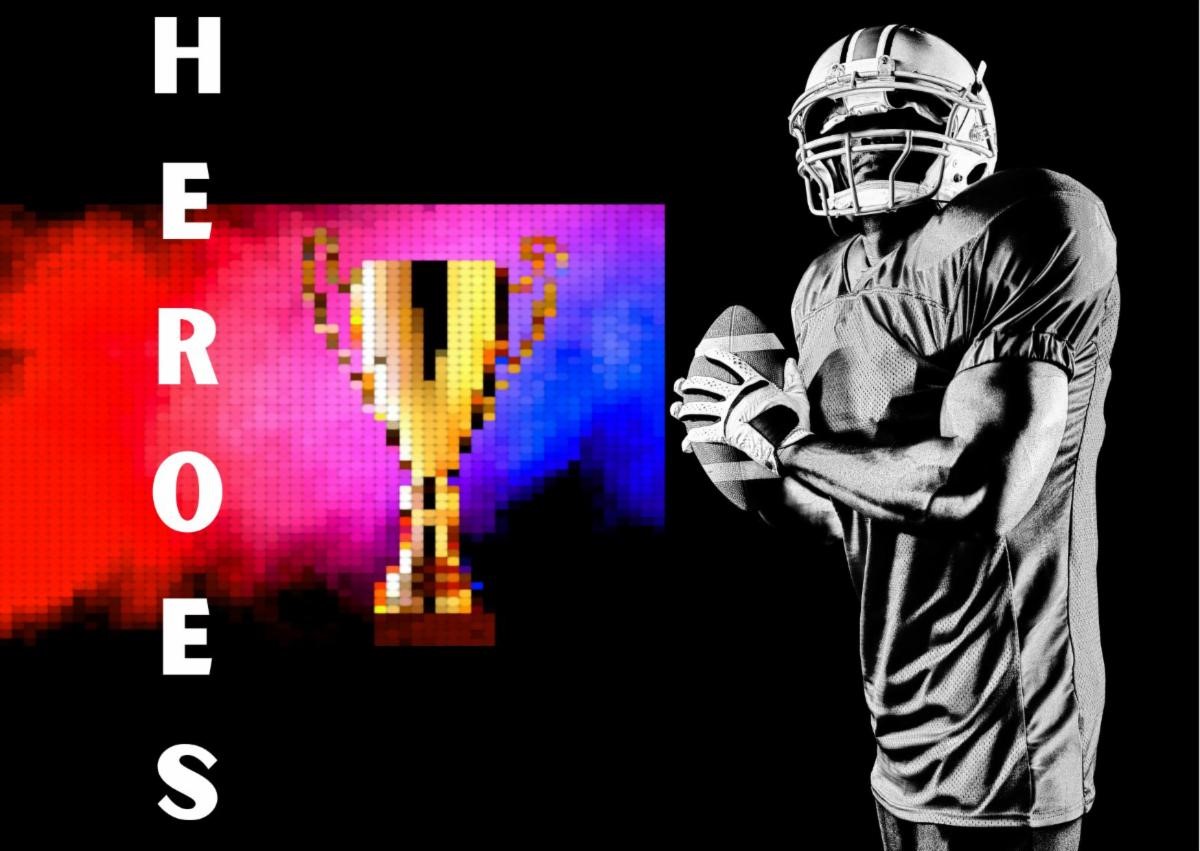 Heroes
We love our heroes. We tend to invent heroes for us to look up to and emulate. I imagine that there are tens of thousands of young kids playing in their backyards dreaming of being Patrick Mahomes tossing a ball to Travis Kelce. Why do they choose these two football players to emulate? Because they excelled in the most high-profile game of the year to secure a championship for their team. Success is absolutely admirable. As a young boy in Colorado, I remember when I was 14, pretending to be Ed McCaffery, the wide receiver for the Denver Broncos (these were their championship years). Running routes, catching balls, and pretending to be more athletic than I really was. We adore these sports heroes because we treasure the glory and fame that come with their hard work and victories.
In the same way, the Bible tells us to imitate Christ like a young kid celebrating their respected sports figure. In a way, it is counter-cultural because it is whom we imitate. Instead of admiring a touchdown or an unbelievable throw, we copy Jesus in less self-aggrandizing ways.
Matthew 21:5 – "SAY TO THE DAUGHTER OF ZION, 'BEHOLD YOUR KING IS COMING TO YOU, HUMBLE, AND MOUNTED ON A DONKEY, EVEN ON A COLT, THE FOAL OF A DONKEY.'"
John 13:1, 3-5 – "Now before the Feast of the Passover, Jesus, knowing that His hour had come that He would depart from this world to the Father, having loved His own who were in the world, He loved them to the end. … 3 [Jesus,] knowing that the Father had handed all things over to Him, and that He had come forth from God and was going [back] to God, 4 got up from supper and laid His outer garments [aside;] and He took a towel and tied it around Himself. 5 Then He poured water into the basin, and began washing the disciples' feet and wiping them with the towel which He had tied around Himself."
The concept is simple. Pretending to be a super-star professional football player is something that little kids will do voluntarily and unprompted. As children, we look to our heroes and copy, emulate, and imitate. So let us do the very same thing for the One that secured the most significant victory of all time. But he did not do it through impressive athletic prowess but through humility and washing feet, by dying to himself and walking a path of servanthood.
After reading through that Triumphal Entry, I think of all the modes of locomotion that Jesus could have used. He could have come in on chariots or horses, carried by the people, or merely walked like he did most places. And yet, I am mindful that due to his obedience to God's will, and his very nature of servanthood, he knew that riding on the colt of a donkey was the only option. It is because the humblest option is to humble yourself before God and others. As Paul writes, "Have this attitude in yourselves which was also in Christ Jesus, 6 who, as He already existed in the form of God, did not consider equality with God something to be grasped, 7 but emptied Himself by taking the form of a bond-servant and being born in the likeness of men. 8 And being found in appearance as a man, He humbled Himself by becoming obedient to the point of death: death on a cross." (Philippians 2:5-8).

It might not be as visually magnificent as catching a Super Bowl-winning touchdown pass, but that is the point. It is not supposed to be; our calling is to be so humble that we take on the lowest of appearances and serve even those who would eventually betray us. We walk in a way that honors obedience and servitude above all else. It is different, but it is the way of my Hero.