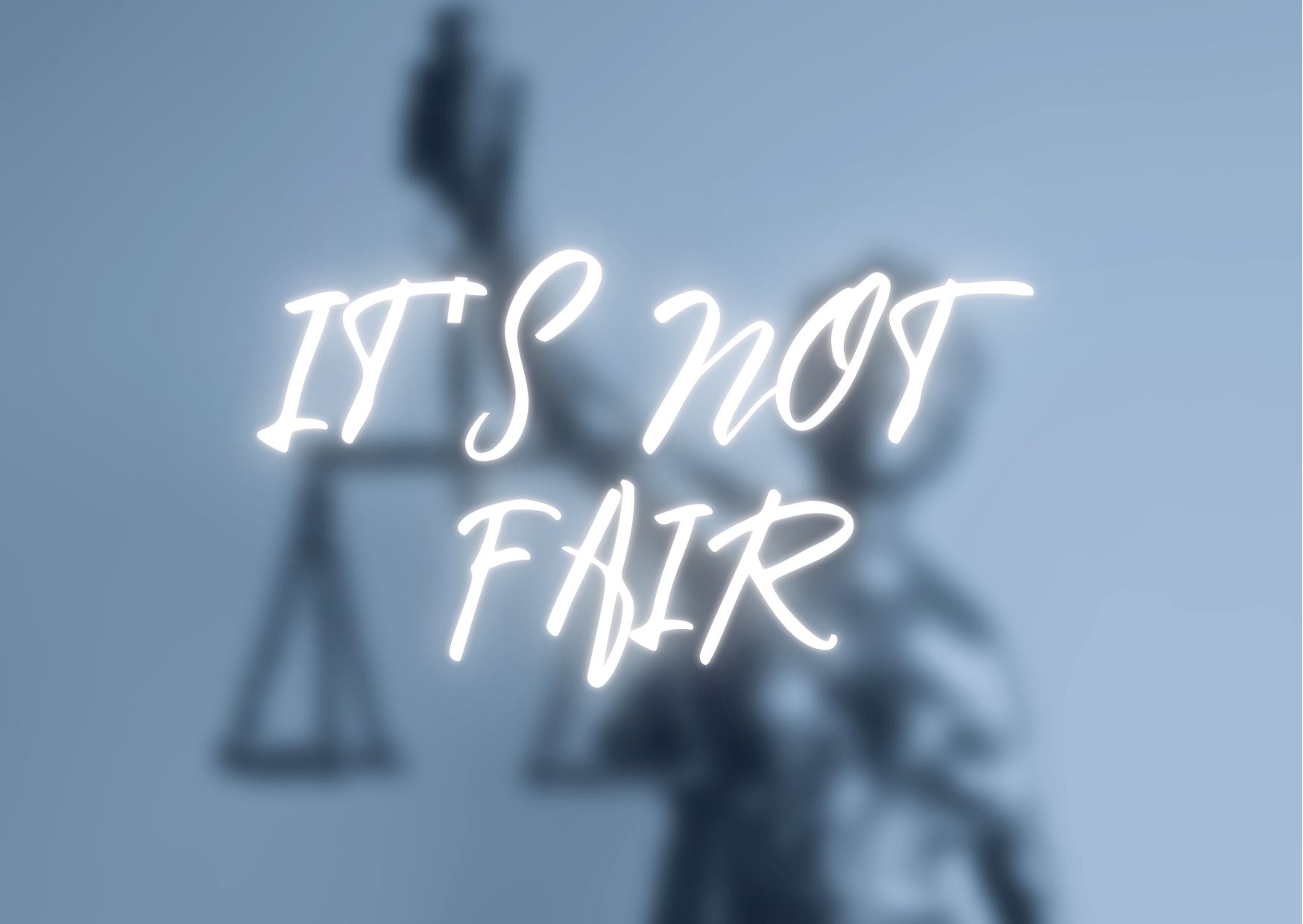 Blog 3.21.2022
It's Not Fair
Theo has picked up and passed on a new phrase to his impressionable younger brother. This phrase seems to be an all-encompassing thought whenever things are not going the way they want. There are even many times that this term is misused. The magical words these boys like to utter are, "It's not fair!" The other day, I asked Theo to pick up his toys that he had carelessly scattered around the floor; he retorted, "It's not fair!" I asked him why that wasn't fair and who he thought should clean them up since he made the mess and they were his toys. He pondered that and replied, "It's not fair because I don't like it." To Theo, fair means good, and unfair means bad. However, this is not an accurate picture of fairness.
Isn't this human nature? We ascribe our fairness scale not on the overall situation but rather on how the situation affects us. If things are not going our way, we cry out that it is not fair. It reminds me of Jesus' teaching concerning the overall justice of God. Matthew 5:45 [God] causes his sun to rise on the evil and the good, and sends rain on the righteous and the unrighteous. Imagine a world where there was a variation to this passage, that the sun only rose on the good, and rain only descended on the evil or any other combination you can fathom. This would be a terribly inconsistent world that would be chaotic for all its inhabitants. Indeed, we would like to live in an idealized environment that only benefits us; however, what would become of those around us? Even our own lives require the balance of rain and sunshine; we need both sun and water for life to be sustained. Therefore, God did the most judicious thing and created a consistent world concerning all of His creation.
But what about the problem of evil in this world? Doesn't the fact that people with evil motives and intentions exist to make it more difficult and unfair for those around them. Aren't there people who suffer needlessly at the hands of the bad people in this world? What are we to do about those unfair situations? The answer is provided within the greater context of that previous verse.
Matthew 5:43-48 –
"You have heard that it was said, 'Love your neighbor and hate your enemy.' 44 But I tell you, love your enemies and pray for those who persecute you, 45 that you may be children of your Father in heaven. He causes his sun to rise on the evil and the good, and sends rain on the righteous and the unrighteous. 46 If you love those who love you, what reward will you get? Are not even the tax collectors doing that? 47 And if you greet only your own people, what are you doing more than others? Do not even pagans do that? 48 Be perfect, therefore, as your heavenly Father is perfect.
If you want to make the world more equitable and fairer, we do it by dealing with everyone equally. Not just the good and those who are similar to us. We achieve the perfection of God by loving those who are godless and against us. The unfairness of the world is due to people mistreating each other. Jesus asked his followers to break that cycle and love those persecuting them. This happens on an individual level with everyone we come across. Look at Jesus' words "if you greet," signifying a personal association with them. This is one of the more challenging aspects of being a Christian, loving our persecutors; however, it is the example that God has set before us.
Ephesians 2:3-5 –
"All of us also lived among them at one time, gratifying the cravings of our flesh and following its desires and thoughts. Like the rest, we were by nature deserving of wrath. 4 But because of his great love for us, God, who is rich in mercy, 5 made us alive with Christ even when we were dead in transgressions–it is by grace you have been saved."
The fair thing would be to give us all what we deserved, the wrath of God. However, because of God's great love for us, we have been spared this appropriate end to our existence. It is easy to think that we all "deserved" grace, but it ceases to be grace. It is easy to feel that we deserve sunshine or rain more than someone else, but that is not just and fair. Many things in life are unfair; however, God is always perfectly just. It is because of God's justice that Jesus had to be the payment for our sins. 1 Peter 3:18 For Christ also suffered once for sins, the just for the unjust, that He might bring us to God, being put to death in the flesh but made alive by the Spirit. Therefore, we have the Christian paradox that God's justice was satisfied in Jesus so that we benefit unfairly. Because something is unfair does not mean it is bad. We were justified by Christ's sacrifice, which is unfair, but it is to our advantage, and that is why we call it grace. Our reality is underserved, so we are also loving and kind to undeserving people because that is the example that we have been given. So we should be thankful that life is not always fair.