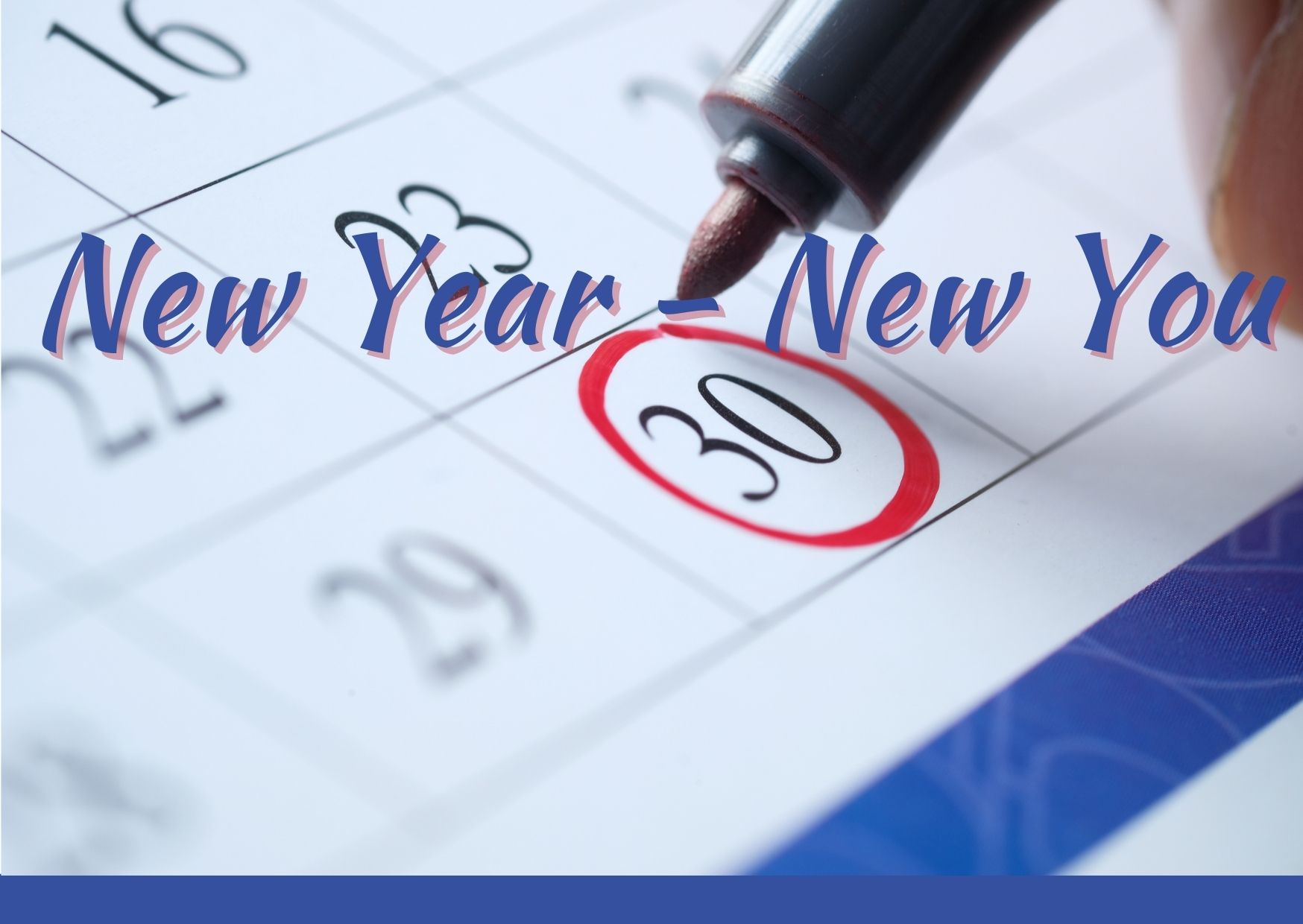 Blog 1.3.2022
New Year – New You
Every year I end up thinking the same thing, "How can it be 20__ already?" The marking of time moves so swiftly it consistently amazes me how fleeting each minute, day, or year changes continually. We live as though time is our enemy; we are worried and concerned about how much time remains on our mortal clocks. Thoughts of adding more years to our time on earth consume our thoughts. We ask questions such as, "Are we eating right?" or "Am I taking the right vitamins?" These are good questions, and we should be taking care of our physical needs and not living haphazardly with our time on this temporal globe. For most of our lives, we want to scream at the clocks worldwide to stop counting and keep this ever-progressing time. Yet on one day of the year, we anticipate and gladly accept the clocks moving forward. No other day of the year do we shout the final 10 seconds of a year… except on New Year's Eve.
It doesn't matter if your last trip around the sun was enjoyable or regretful; we look forward to the opportunities of another year. If it was an agreeable year, we are hopeful that our next year will continue similarly. If our last year were appalling, we would anticipate the possibility of brighter days.
There is this thought that amuses me. We all know that shifting days of a calendar and even the progression from year to year is an artificial contrivance. Meaning both the day of the week and the year we are inhabiting are arbitrary to a great extent. We keep these dates so that the world is on the same temporal page, making life and interpersonal transactions more straightforward. We can know how old we are and make advanced scheduling appointments employing simple arithmetic.
From a Christian perspective, we also know that God exists outside of time and is not affected by it. We read passages like "To the King of the ages, immortal, invisible, the only God, be honor and glory forever and ever. Amen" (1 Timothy 1:17 ESV), and "do not overlook this one fact, beloved, that with the Lord one day is as a thousand years, and a thousand years as one day" (2 Peter 3:8 ESV). Furthermore, the verses surrounding these statements suggest that time is for our benefit. God has been patient with humanity for this very purpose; strictly speaking, we needed time to figure things out and draw near Him. This helps me reframe how I perceive my existence; time is not a curse for humanity but an opportunity for me to live the way God intended.
Perhaps this is why we get excited every year for our calendars to roll forward, potential. It is the potential for things to get better, our potential to improve our own lives. People set resolutions to change themselves for the better, and a new year provides the marker for that to happen. However, most New Year resolutions fail after the first month because change is hard. And most of our resolutions are superficial and shallow, compared to the type of change required for a meaningful existence. It is no wonder that God is patient, and in His loving timelessness, He gives us ample occasions to transition to a fuller life.
Thoughts like this remind me of the rich, young man from Luke 18 and Jesus' subsequent explanation of the conversation. Jesus asked this individual to make life-altering changes, and the man went away sorrowful. We have this passage recorded for us to contemplate, "Those who heard it said, "Then who can be saved?" 27 But [Jesus] said, "What is impossible with man is possible with God" (Luke 18:26-27 ESV). The truth is these changes and resolving to be better will ultimately fail. We cannot change ourselves in this way. Repentance and salvation by my human ability will be an unending cycle of failure and disappointment. Thankfully God has paved a better way because nothing is impossible with God. The Bible informs us of two great benefits that God grants us on our spiritual transformation.
Titus 3:4-7 ESV – "But when the goodness and loving kindness of God our Savior appeared, 5 he saved us, not because of works done by us in righteousness, but according to his own mercy, by the washing of regeneration and renewal of the Holy Spirit, 6 whom he poured out on us richly through Jesus Christ our Savior, 7 so that being justified by his grace we might become heirs according to the hope of eternal life."
God rescues us by His goodness and loving-kindness; by giving up His Son. Not only that, but we are being regenerated and renewed by that same power. If it were up to me, there would be no way for true change to happen. Like the rich young man, this would have been impossible. But for God, everything is within the realm of possibilities. So as we start a new year, think about having true significant change, a change that does not happen on your ability, but meaningful change happens by the power of God. Do not strive against that change, and allow the Spirit to produce within you the fruit of love, joy, peace, patience, kindness, goodness, faithfulness, gentleness, and self-control. Let this be the year of the new you.