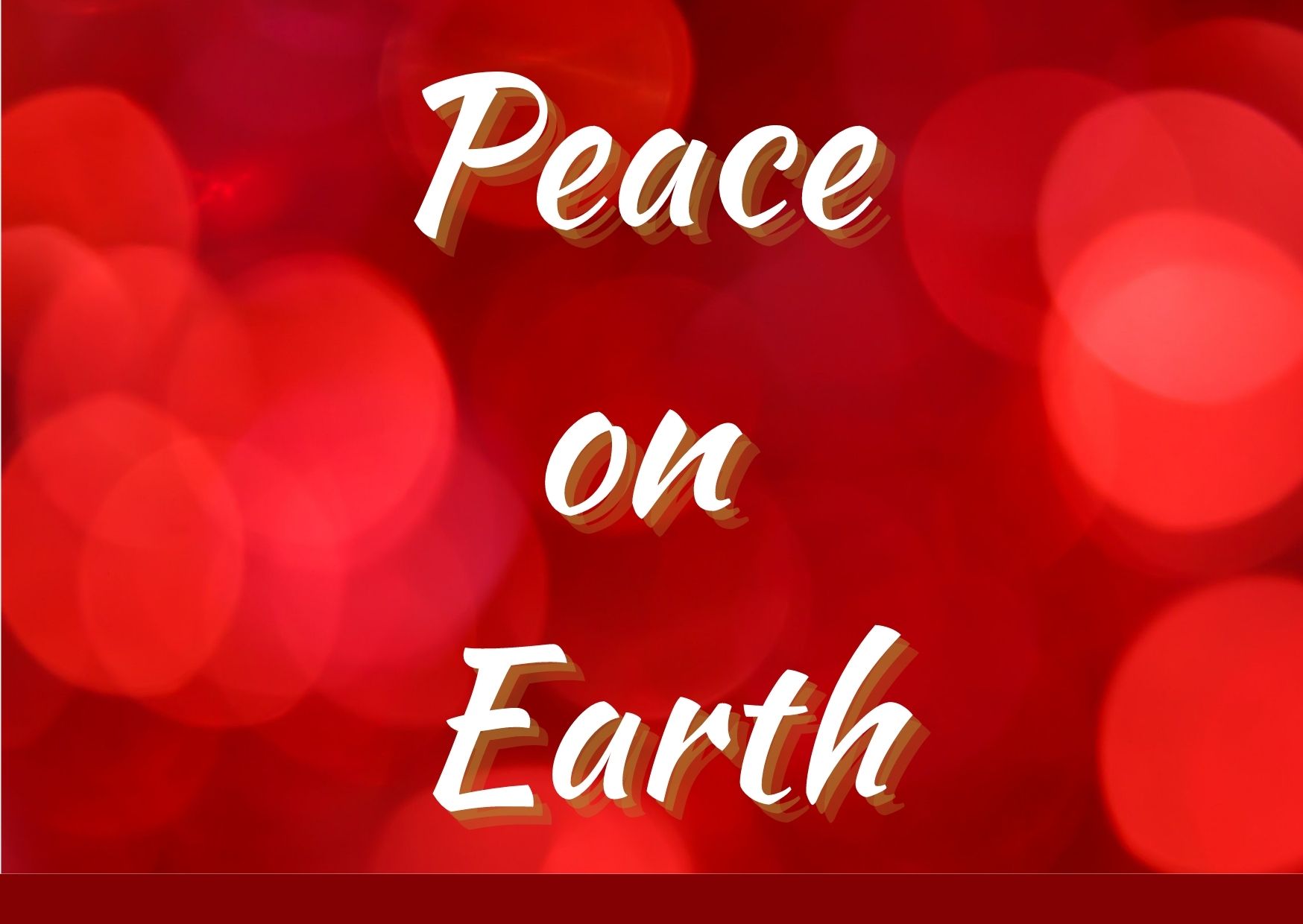 Blog 12.6.2021
Peace
There is something to be said about this time of year. The days are colder and darker, and the harvest gathering for the year is complete. Hibernating animals have it figured out as they begin their wintery slumber. It can be a difficult time of year to find any semblance of delight. And yet, people are a little kinder and more forgiving all over the world. Someone can cut in front of you in the grocery store, and we extend a little more grace. Although there may be more hustle and bustle during this season, people are generally cheerier and more good-natured. Every year we string out our decorations, or at least we are encouraged to put them up earlier and earlier. I see all of these signs as indications of what humanity wants.
Peace.
Peace is a fantastic concept that is pervasive throughout the Bible. The Old Testament references peace as a courteous greeting, restoration to health, length of life, and cessation from conflict (even in a grocery store). However, it is most often conveyed as a sense of completeness, security, and, therefore, tranquility found in a person's life. Passages like Psalm 37:37, 119:165; Isaiah 32:17; Proverbs 3:2 inform us that we gain peace when observing God's ways and walking uprightly. This is because God is described as the originator and giver of peace. When we walk in close connection to God and His Word, we gain a fullness, increased well-being, and serenity that nothing originating in this world can grant. The Aaronic Blessing to the people of Israel expresses this concept well.
Numbers 6:24-26
"The LORD bless you and keep you; 25 The LORD make His face shine upon you, And be gracious to you; 26 The LORD lift up His countenance upon you, And give you peace."
We all know that the Israelites' existence was full of conflict and wars. From Joshua and Judges to the end of our scrolls regarding Old Testament history, 2 Chronicles, earthly peace was an elusive concept for the Israelites. So, it is no wonder that peace became an ideal closely tied to the future of the coming Messiah.
Isaiah 9:6-7
"For unto us a Child is born, Unto us a Son is given; And the government will be upon His shoulder. And His name will be called Wonderful, Counselor, Mighty God, Everlasting Father, Prince of Peace. 7 Of the increase of [His] government and peace [There will be] no end, Upon the throne of David and over His kingdom, To order it and establish it with judgment and justice From that time forward, even forever. The zeal of the LORD of hosts will perform this."
God's people were eagerly awaiting a time when completeness and tranquility would reign in a physical kingdom. But never fully understanding that we might obtain true peace through God's laws and presence.
For us today, we realize that peace comes because of Jesus. Through his life and death, we realized what peace is and what it means for us. It is a peace bestowed through the Spirit (Romans 14:17, Galatians 5:22), especially when we don't feel complete or tranquil. It is a peace in connection with God and the division of Jew and Gentile (Ephesians 2:13-18); the cross ends the hostility between each party.
There is a world that is hungering for peace. Our desire for peace becomes more evident every year. Sadly, like God's people of old, most of humanity struggle with true peace. Peace becomes a concept that is foreign and unobtainable. Not understanding that true peace, a peace that emanates from within, comes from knowing God and His Son. Some people can attempt to mimic this peace for about a month. Still, eventually, that well runs dry, and they resume their usual tendencies. For the Christian, peace and joy are not token sentiments held for winter activities but something we should radiate every day because of the presence of God in our lives. The world needs peace. The world is craving peace. They desire peace with each other, finding internal peace, and, most importantly, peace with God.
"Glory to God in the highest heaven, and on earth peace to those on whom his favor rests."
(Luke 2:14 NIV)