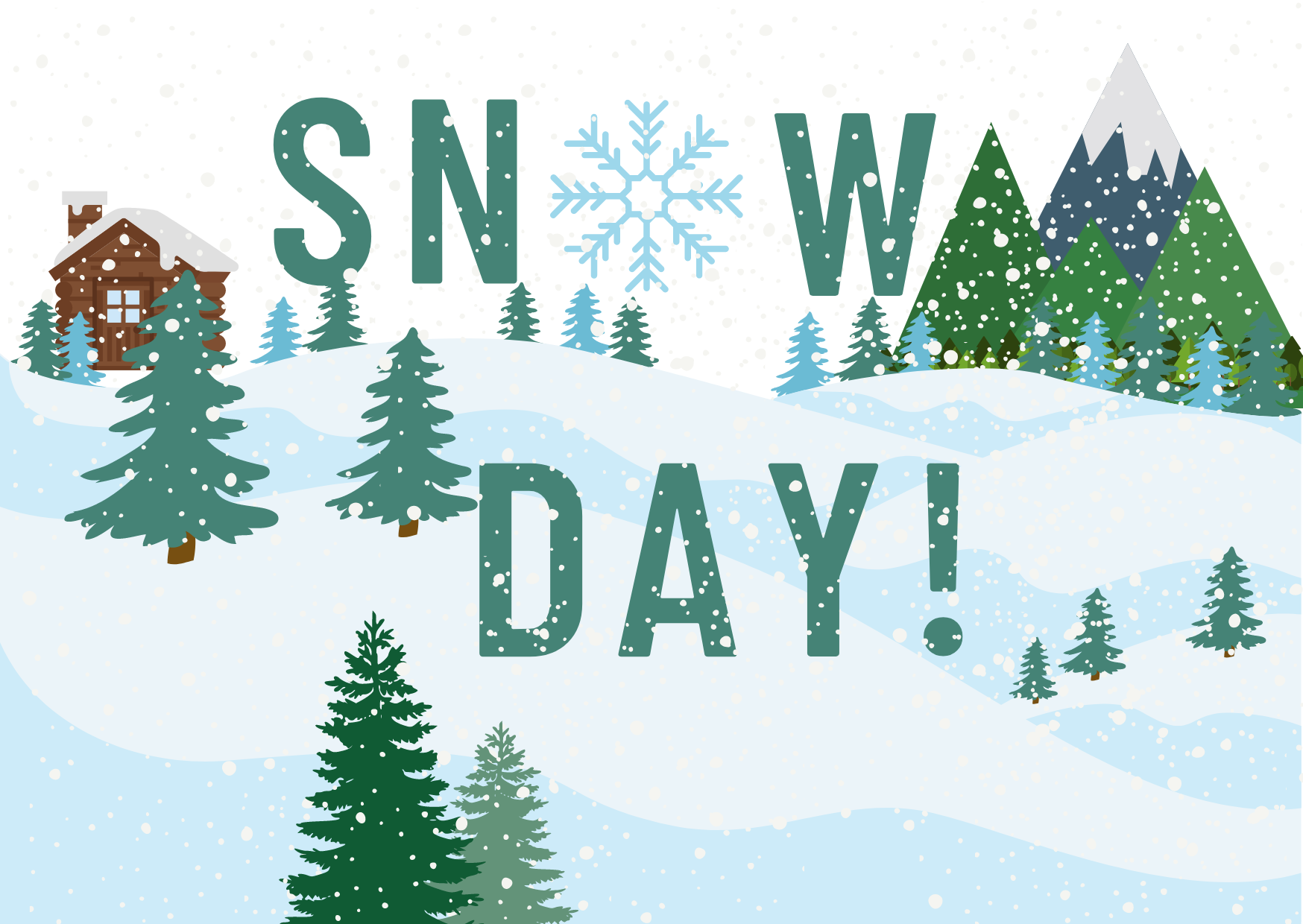 It is the news that every child wants to hear. The anticipation grows as the flakes of snow begin to accumulate. Maybe just maybe, tomorrow will be a "Snow Day!" What probably started as a safety concern and a logistical allowance (not enough snowplows) has become a vacation from the everyday hustle of going to school and, for some going to work. That is the thing about "Snow Days"; they often mean rest for some, but more work for others, and for many, it depends on the region where you live. Growing up in western Colorado, I remember three snow days during my entire adolescence. Where I grew up, they had plenty of snowplows and sand trucks, and our school district had 4×4 buses. The only way administrators would cancel school would be if a blizzard came through the region. Kids in the Northeast portion of the U.S. must get used to shuffling to school in full winter gear; there is no break from the educational requirements. As I mentioned earlier, rest for some means more work for others when snow is on the horizon, that is when snow crews get to work. They hit the roads early to keep traffic safe and cars on the road. There are a lot of people who can't take a day off even if the weather is questionable. Rest, for some, does not always translate to rest for all. Yet the worst part of snow days is if you have too many of them in one school year, you have to make up the missed educational days at the end of the year. And so what appears to have been a day of rest may convert into a day of more work.
Hebrews 4:1-11 – "Therefore, we must fear if, while a promise remains of entering His rest, any one of you may seem to have come short of it. 2 For indeed we have had good news preached to us, just as they also did; but the word they heard did not benefit them, because they were not united with those who listened with faith. 3 For we who have believed enter that rest, just as He has said, "AS I SWORE IN MY ANGER, THEY CERTAINLY SHALL NOT ENTER MY REST," although His works were finished from the foundation of the world. 4 For He has said somewhere concerning the seventh day: "AND GOD RESTED ON THE SEVENTH DAY FROM ALL HIS WORKS"; 5 and again in this passage, "THEY CERTAINLY SHALL NOT ENTER MY REST." 6 Therefore, since it remains for some to enter it, and those who previously had good news preached to them failed to enter because of disobedience, 7 He again sets a certain day, "Today," saying through David after so long a time just as has been said before, "TODAY IF YOU HEAR HIS VOICE, DO NOT HARDEN YOUR HEARTS." 8 For if Joshua had given them rest, He would not have spoken of another day after that. 9 Consequently, there remains a Sabbath rest for the people of God. 10 For the one who has entered His rest has himself also rested from his works, as God did from His. 11 Therefore let's make every effort to enter that rest, so that no one will fall by following the same example of disobedience."
When we read this passage, we observe that there is a final and complete rest promised to God's people. A future rest that we can appreciate even though we have not fully achieved it yet. It is trusting in a promise to come. God has orchestrated this rest for us, and He has been enjoying this rest from the creation of the world. It was promised to the Israelites, although they did not grasp it, and remains available to those who have "listened with faith." It is a rest that requires effort for a little while; that effort is directly tied to obedience brought about through faith in what is promised.
Like a "Snow Day," we wish our rest came frequently and often. We want to be able to enjoy a break from our day-to-day endeavors. We expect our eternal rest started right now, but there is still a lot left to do. And I would rather enjoy that endless summer break than enjoy all the metaphorical snow days now—another instruction we see from Paul as he writes to the church in Galatia.
Galatians 6:9-10 – "And let us not grow weary of doing good, for in due season we will reap, if we do not give up. 10 So then, as we have opportunity, let us do good to everyone, and especially to those who are of the household of faith."
A day of rest will come, but let's not grow weary of doing what we should be doing until that day arrives.