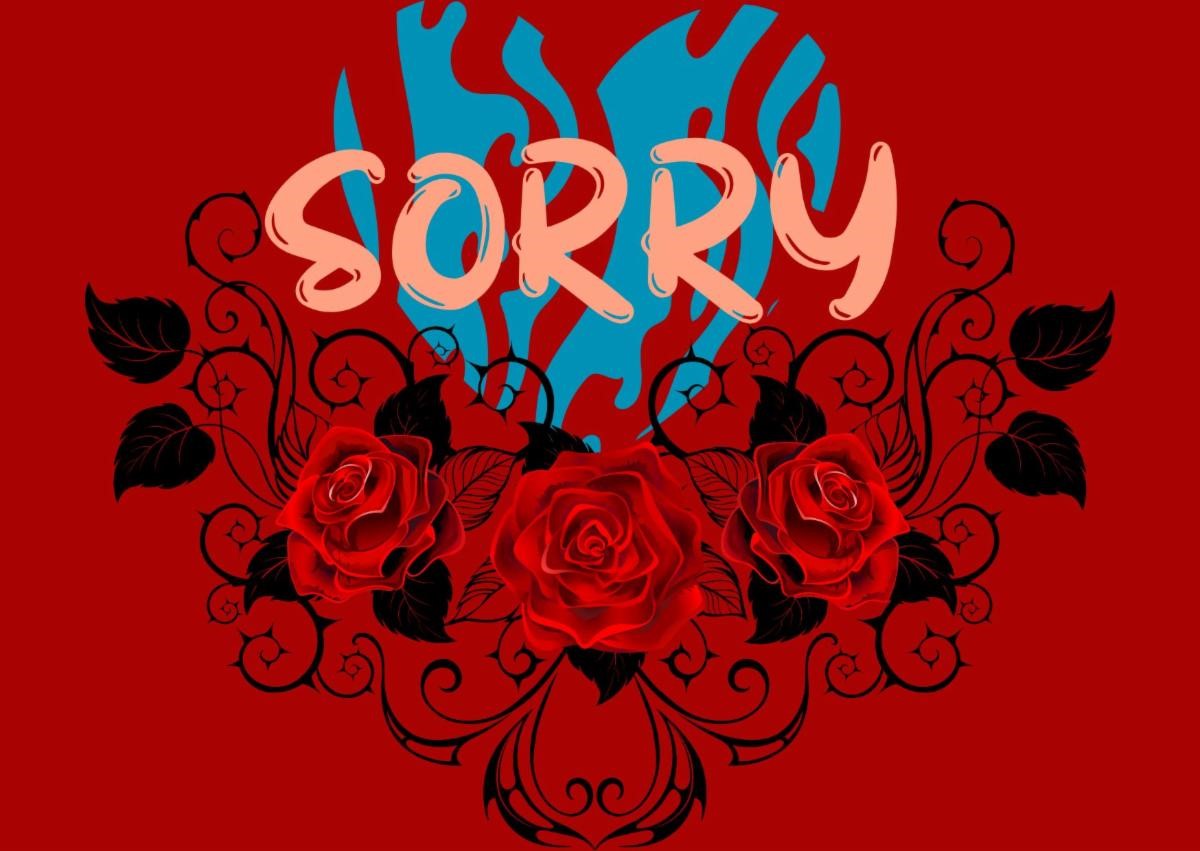 Sorry often doesn't mean a lot. When we are kids, our parents tell us to say "sorry" if we offend someone. Giving a courteous "sorry" is appreciated if you accidentally bump into someone. You could even justify the incidental contact, "Sorry, I didn't see you there." However, sometimes, a simple "sorry" will not help. Another driver will expect an apology if you do something especially egregious, like getting into a fender-bender in a parking lot. Although merely apologizing will not pay for the damage to a car. When conflict with a relationship arises, an admission of guilt is the first step to mending the relationship; however, most people want to see a behavioral change.
Our boys are learning this lesson right now. You can't tackle your brother and then expect a quick "sorry" to make everything better. Your sibling wants justice, typically from mom and dad, and also that you promise not to harm them again. Perhaps you have been there, and someone else's actions have hurt you; there is typically no quick fix. We want to see a change of heart and a change of behavior.
We have been looking at the Name of God and focusing on His character. God's character is complex in that one aspect is that He is compassionate and merciful, but He is also just, punishing wrongdoing. Look at God's description of Himself from Moses' encounter with Him.
Exodus 34:6-7 – "Then the LORD passed by in front of him and proclaimed, "The LORD, the LORD God, compassionate and merciful, slow to anger, and abounding in faithfulness and truth; 7 who keeps faithfulness for thousands, who forgives wrongdoing, violation of His Law, and sin; yet He will by no means leave the guilty unpunished, inflicting the punishment of fathers on the children and on the grandchildren to the third and fourth generations."
On one side, He is faithful to thousands; on the other, he will punish generations for the guilty. At first glance, this seems like a contradiction. We should note there remains a distinction between thousands and even punishing up to the fourth generation, which is only a fraction of that initial number. Therefore, even in God's justice, He makes a provision for grace and mercy. He could be unilateral in that faithfulness and punishment will be equal, affecting thousands.
Although God does not stop there, what God truly wants is not a quick condemnation and eternal separation. God desires us to recognize our failings and adjust our hearts and actions.
Deuteronomy 4:29-31 – "But from there you will seek the LORD your God, and you will find Him if you search for Him with all your heart and all your soul. 30 "When you are in distress, and all these things happen to you, in the latter days, you will return to the LORD your God and listen to His voice. 31 "For the LORD your God is a compassionate God; He will not abandon you nor destroy you, nor forget the covenant with your fathers which He swore to them."
We can appreciate this reality. God wants us to say that we are sorry and asks us to do three main actions. First, we are to seek Him with all our hearts and soul. We are to pursue Him. Our pursuit of Him cannot be a half-hearted endeavor; we reciprocate God's continual faithfulness to us, but this can't be a reluctant or uncommitted approach; we must be sincere. Next, we are to return; in other words, repentance, aligning our actions with God's direction. It is changing your behavior for the betterment of everyone involved. It follows Jesus' first message,
"From that time, Jesus began to preach and say, "Repent, for the kingdom of heaven has come near." (Matthew 4:17).
Finally, we must continually listen to His voice; this encapsulates the other aspects and denotes a constant action. We are not saying "sorry" and moving on; we are listening to God's instructions for our future direction. Sometimes we say "Sorry" in an attempt to bury our wrongs and avoid true change; God asks His followers to pursue, return, and listen to Him.
If you have ever needed to make amends, this is how to do it. You apologize, then you pursue that person to make it right, next change your behavior, then ask them what you can do to make it better in the future.
These are the desires of humans; these are the desires of God. We don't want quick confessions; we want others not to violate us again; we want a change of heart and behavior. God wants us to seek, change, and listen, conforming to His ways for our good. So, as we live in relation to God, let's stop just only saying, "Sorry."