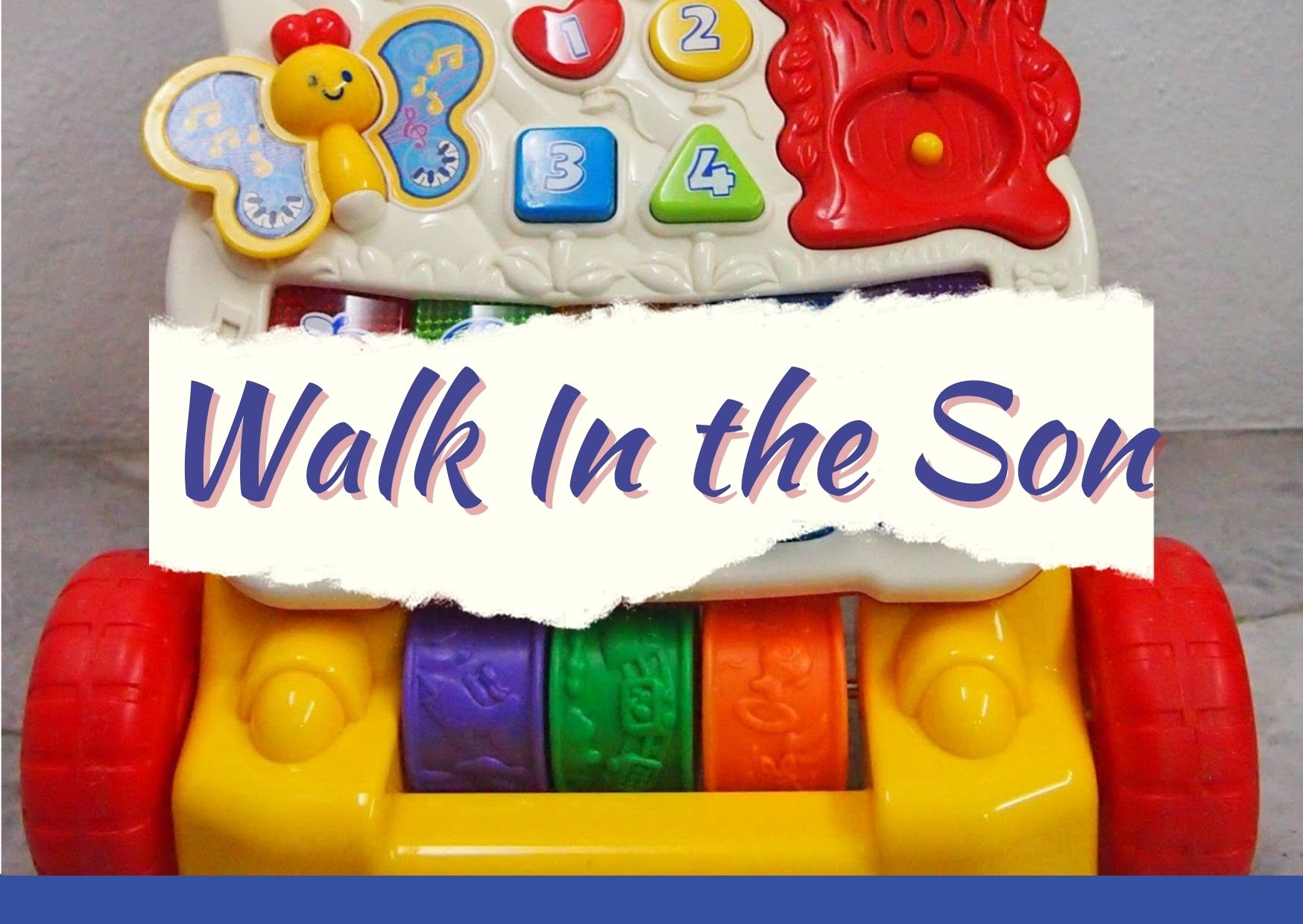 Blog 1.10.2022
Walk in the Son
It has been over a month, but Milo is now walking; actually, it is more like running. He goes everywhere, and there is nothing that slows him down. When people see Milo, they are amazed at how well he motors around. For the longest time, Amanda and I knew Milo was capable of walking, but he wouldn't take those fateful steps. We imagined he would be walking well before his first birthday, but he kept holding on to everything, literally holding on to couches, chairs, and our fingers. At one point, we acquired this baby-walker; it allowed him to cruise from place to place and generally be under his own power, with the steadying assistance of four wheels. After a month of him using this device, we started to notice that it was simply a crutch. He could walk fine, standing unsupported on his own, but he thought he still needed this walker to help him get from point A to point B. So, we took it away. Finally, he realized that he didn't need that support, and in no time at all, Milo could move freely without taking this item with him. And he loved it, and his new found freedom was indeed liberating.
I think of this concept of freedom and the hindrances of the world. We imagine there are these things that are granting us freedom, things like this plastic baby walker. Sure, we can move around, but we are always dragging this burden. It is cumbersome and awkward, but we feel it gives us security and that we need it. We have no idea that it is a crutch and slowing us down. These things seem like they grant us freedom, but we become bound to them; they control us. Jesus informs his listeners of this very fact, as he states:
John 8:34-36
"Jesus replied, "Very truly I tell you, everyone who sins is a slave to sin. 35 Now a slave has no permanent place in the family, but a son belongs to it forever. 36 So if the Son sets you free, you will be free indeed."
There is a false sense of liberty in sin, and holding on to damaging concepts confines us to a prison cell of ugliness. Maintaining concepts like anger, rage, malice, slander, lying, and even demeaning language (Colossians 3:8-9) becomes a crutch. We imagine this gives us independence, but it holds us back from true freedom. We think it gives us power over each other, and perhaps momentarily, it provides us with a sense of power, but we should realize sin controls us. These harmful concepts are all internalized; other things outside of our bodies can also direct us. Popularity, power, pleasure-seeking, and pride can also become our masters and rob us of our freedom; these were the more common downfalls of Israel's background. David pens this liberating song about God's deliverance from our pitfalls and hang-ups.
"May the LORD answer you when you are in distress; may the name of the God of Jacob protect you. 2 May he send you help from the sanctuary and grant you support from Zion. 3 May he remember all your sacrifices and accept your burnt offerings. 4 May he give you the desire of your heart and make all your plans succeed. 5 May we shout for joy over your victory and lift up our banners in the name of our God. May the LORD grant all your requests. 6 Now this I know: The LORD gives victory to his anointed. He answers him from his heavenly sanctuary with the victorious power of his right hand. 7 Some trust in chariots and some in horses, but we trust in the name of the LORD our God. 8 They are brought to their knees and fall, but we rise up and stand firm. 9 LORD, give victory to the king! Answer us when we call!"
– Psalm 20:1-9 NIV
Some trust in the strength of armies and human powers, but that is not where true strength comes from; true power comes from God. Pledging allegiance to other countries or even "powerful" concepts like anger and materialism only make you loyal and beholden to those entities. You might feel liberated when you yell at that guy who cut you off. Some imagine that money buys freedom, but that is not where true liberation endures. The release comes from realizing that these are only crutches. They are only holding you back. If you want to be free, let go of those crutches and walk in the Son.