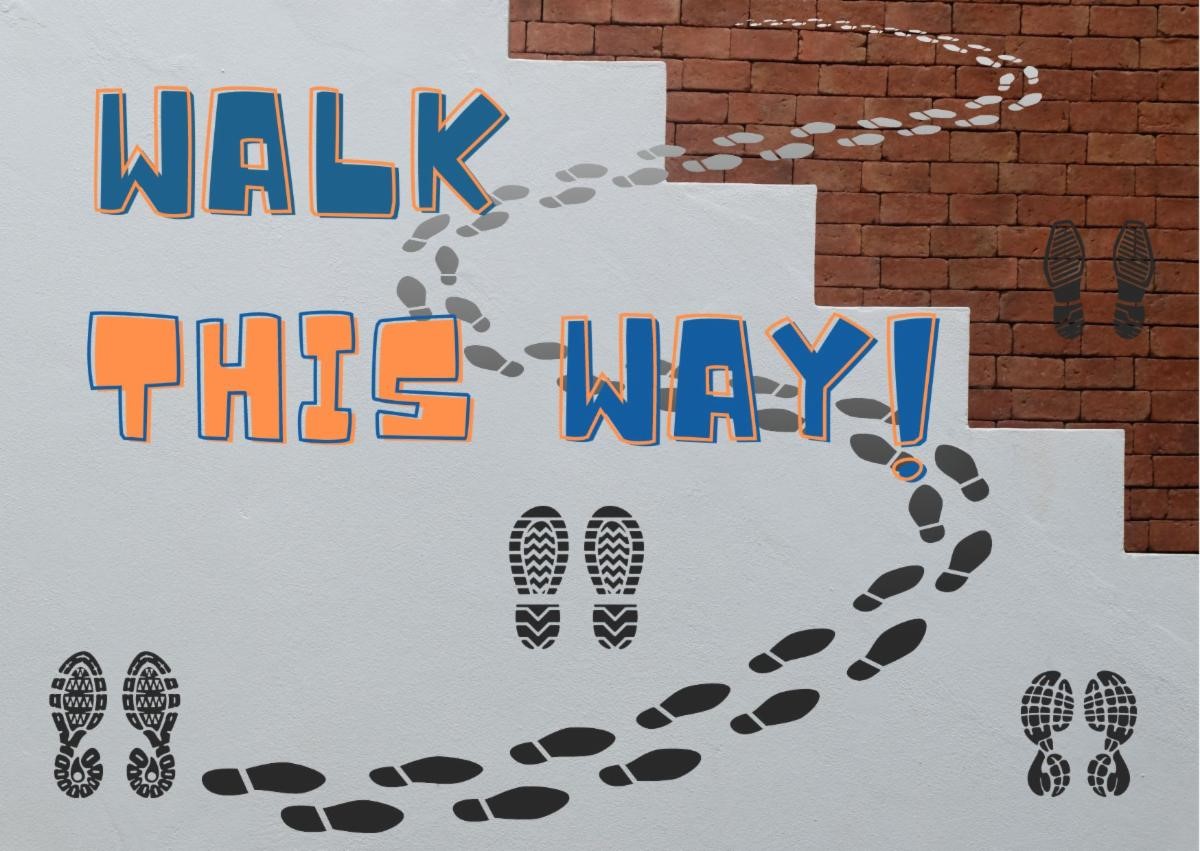 Kids are goofy. They do ridiculous things, and it is all games and good-natured fun; their innate play is a harmless way for them to experience the world. We spend such a long time getting them to walk when they are younger, and then one day, they master that skill; however, kids are never satisfied just being proficient; they want to push boundaries and excel. For example, Theo has been testing out new ways to walk. He loves walking backward, which for a parent, trying to navigate crowds or stores is highly frustrating. Then the other day, we were in Walmart picking up a few items, and he was wiggling and squirming his feet as we walked down the aisle; he looked like a penguin wading through Jell-O when he suddenly knocked over the bottom row of hot sauce bottles all over the floor. Thankfully, nothing broke, and we could pick them up and continue our shopping trip. All of this is because walking in a straight line is BORING. He is not satisfied doing things the same way every time; he wants to improve and advance himself in even the most mundane tasks, even if walking down the aisle of a grocery store.
On Wednesday nights, we have been studying how to advance to the next step of our Christian walk. We reject change; we don't want to push ourselves to a more intentional degree of followership. As a result, we become stagnant and stale in our walk. We cease to grow, and that is a dangerous place to be. Perhaps you are thinking, "There are different stages of Christianity?" And yes, there are. Paul, Peter, and the writer of Hebrews mention that we should increase our maturity and not only consume milk in our spiritual lives. What are these various stages? Peter gives us a good understanding of this as he writes his second epistle. Look through this list and determine where you are in your Christian walk.
2 Peter 1:5-9 – "Now for this very reason also, applying all diligence, in your faith supply moral excellence, and in your moral excellence, knowledge, 6 and in your knowledge, self-control, and in your self-control, perseverance, and in your perseverance, godliness, 7 and in your godliness, brotherly kindness, and in your brotherly kindness, love. 8 For if these qualities are yours and are increasing, they do not make you useless nor unproductive in the true knowledge of our Lord Jesus Christ. 9 For the one who lacks these qualities is blind or short-sighted, having forgotten their purification from their former sins."
Notice that the last two areas concern your affection and love for others. You progress from the most fundamental requirement, faith, to personal internal reflection (moral excellence, knowledge, self-control) and finally to how to treat others. Unfortunately, many Christians stop progressing at the internal reflection part. They stagnate on learning facts, diving into the minutia of theories and nuances of ancient grammar. A lack of progress makes a person short-sighted and unproductive. We must not be satisfied with inaction; we should desire the next level.
On Wednesdays, we discovered that achieving this next level is impossible without the church. How can I show brotherly kindness if I have no connection with the brotherhood of believers? How can I love those outside of this family if I don't deeply love those I call my spiritual family? You might try to find maturity on your own, but this is unattainable without a connection to a church body. Look at these passages from the apostle John.
1 John 1:5-7 – "This is the message we have heard from Him and announce to you, that God is Light, and in Him there is no darkness at all. 6 If we say that we have fellowship with Him and yet walk in the darkness, we lie and do not practice the truth; 7 but if we walk in the Light as He Himself is in the Light, we have fellowship with one another, and the blood of Jesus His Son cleanses us from all sin."
1 John 2:9-11 – "The one who says that he is in the Light and yet hates his brother or sister is in the darkness until now. 10 The one who loves his brother and sister remains in the Light, and there is nothing in him to cause stumbling. 11 But the one who hates his brother or sister is in the darkness and walks in the darkness, and does not know where he is going because the darkness has blinded his eyes."
There is profound unity within these passages. Walking in the Light, loving our brothers and sisters, versus walking without fellowship and blind. You cannot claim to walk in the Light and dismiss being surrounded by your fellow Christian family. You can't profess to be mature in your faith and not desire to meet together frequently. Finally, how can you know where you are going if you aren't living and loving within a church community? That concept is foreign to scripture. Isolation and Christianity do not mix. An isolationist is a symptom of immaturity and stagnation.
I encourage us all to stretch ourselves in how we are walking… it might seem a little goofier to those outside our fellowship. But it is the only way we can grow more proficient in our journey ever upward.