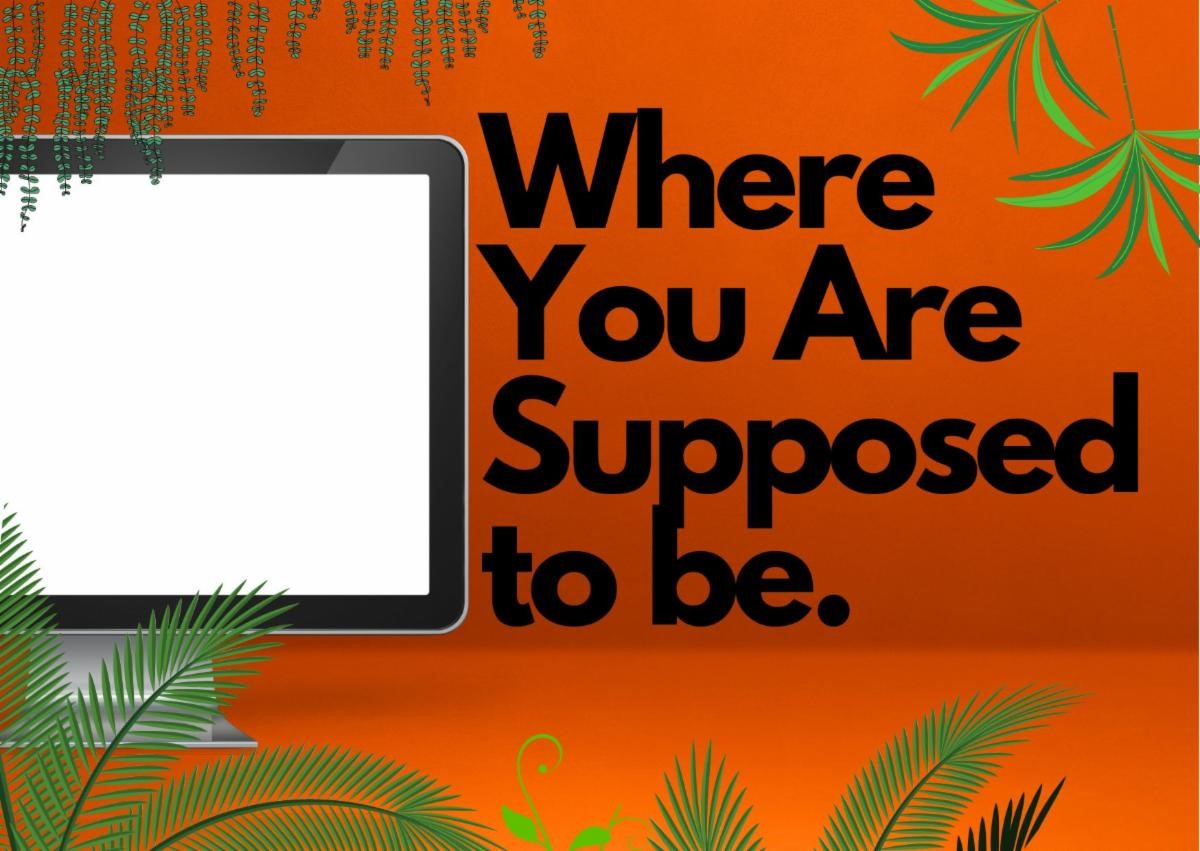 **I hesitate to write today's blog because I don't want anyone to receive it in the wrong fashion, so with that, I will begin with a caveat. I am not writing because I feel challenged or discouraged. I am very secure in my role and position here at our local congregation. God has blessed me with a particular skill set, and I am comfortable with who I am and where God has placed me to work and be. However, I write this blog to provide insight and comfort as you navigate this world. Furthermore, I feel loved and appreciated, so please don't feel like you need to encourage me based on this blog post **

"Comparison is the thief of joy." — Theodore Roosevelt

We live in a digital world where comparisons are ever-present and frequently unattainable. Three years ago, churches went "live" and started recording their services. You could stream any number of sermons and services as long as you knew where to begin. I know some people who watch three or more sermons each Sunday. That they can do this is a testament to their desire to learn and immerse themselves in the

Word.

A person can find their favorite speaker and listen to them all day. Yet, simultaneously, I feel something different; I feel the need to compete with a faceless enemy. Is there someone better out there that a person could stay home and watch? Am I enough to hold the attention and contend with the myriads of other preachers in the digital spectrum? If I let myself travel down this road, it is a burden far too much for anyone to bear. And then yesterday Hawatthia came and delivered a powerful and much-needed message… and one could stop and ponder… am I enough? I am not the first person to run into this situation; comparisons like this have been there from the beginning of the church; let's look at how Paul confronts this issue.

1 Corinthians 3:4-9 – "For when one person says, "I am with Paul," and another, "I am with Apollos," are you not ordinary people? 5 What then is Apollos? And what is Paul? Servants through whom you believed, even as the Lord gave opportunity to each one. 6 I planted, Apollos watered, but God was causing the growth. 7 So then neither the one who plants nor the one who waters is anything, but God who causes the growth. 8 Now the one who plants and the one who waters are one; but each will receive his own reward according to his own labor. 9 For we are God's fellow workers; you are God's field, God's building."

You can almost hear the angst in Paul's tone as he writes this. He is not disgruntled because some have an allegiance to Apollos; instead, he is concerned that they have missed the point of the message. He asserts that the speakers or teachers aren't any more special or pivotal. Instead, the important principle is that God is placed as preeminent and is the focal point of building or field. This is the marker of a good teacher. They don't care who delivers the message as long as it places God and His truth in the center. Paul frames it all with the understanding that if anyone else delivered the Gospel, it was done so because of the opportunity God presented to these various servants. The planting of Paul and watering of Apollos were only possible because God made it possible.

Thinking in this way should shape our own positions in this life instead of comparing ourselves with others, which typically leads to stagnation or self-defeating thoughts. We instead start to think of God orchestrating opportunities for me to share the Gospel with others. Being constantly concerned with what other people are doing and saying limits my preparedness for when God will use me.

We must think of the wise words from Mordecai to Esther; how do we know if we haven't arrived at any particular situation, "for such a time as this? (Esther 4:14).

We can always think am I enough? Why am I here? Is there someone else that can do better? The correct answer is that God placed "YOU" right where you are supposed to be. I am here because this is where the Creator of the Universe wants me to be. He has set and presented opportunities for me to ensure that we exalt His name above every name and glorify Jesus as Lord. So, make the most of every opportunity, and stop comparing yourself to those around you.

You are right where you are supposed to be.